2021
---
April, 2021
2020
---
December, 2020
2019
---
December, 2019
2018
---
December, 2018
2017
---
December, 2017
2016
---
December, 2016
2015
---
December, 2015
2014
---
December, 2014
2013
---
December, 2013
2012
---
December, 2012
2011
---
December, 2011
2010
---
December, 2010
2009
---
December, 2009
2008
---
December, 2008
2007
---
December, 2007
2006
---
December, 2006
2005
---
December, 2005
2004
---
December, 2004
2003
---
December, 2003
2002
---
December, 2002
2001
---
December, 2001
2000
---
December, 2000
1999
---
December, 1999



Pre-News Database

---
September
1st - 14th / 19th - 25th


---
August
1st - 15th / 21st - 30th


---
July
1st - 14th / 21st - 31st


---
June
1st - 15th / 16th - 27th


---
May
1st - 15th / 16th - 30th


---
April
1st - 15th / 16th - 28th


---
March
1st - 15th / 16th - 31st


---
February
3rd - 11th / 12th - 28th



Travel to: Go Back / T-tc.com (home)


Newest Fanfic - Stillness - 7:50:32 PM - Dan
Stillness by Faetis is the newest short tale added to The Circle's library. This is meant to be the first part of a longer story, a story about Garrett's early days.
To hear about the numerous bastard orphans wandering the streets was one thing, but to have one in front of you… that was different. The Hammerites advertised them as weak little lost things that only needed a home and the Light of the Builder to become good, God-fearing citizens. To his private shame, Artemus had bought into the 'weak and lost' bit… but that was before he met Garrett. To think that the awkward adolescent he had practically raised was now the invisible master of shadows nearly made Artemus crack a smile. Nearly.





Making of Thief 2 Video Transcription - 7:43:20 PM - Dan
Thief Gold included a 'Making of Thief 2' video that, in spite of the title, really seemed more about Thief Gold. At any rate, jtr7 has sent in a transcript of this video that, as he puts it, is the comprehensive version. All stutters, pauses, and emphases are included. While this may make it harder to read, jtr7 believed that a 'clean' version may take something away from it. Click here to download the RTF version.

Update: A clean version of the transcript has been added, also by jtr7. Less accurate, but easy to read, easier to translate.






Southquarter.com Fan Mission Review Site - 3:10:47 AM - scumble
On the 26th June Brother Renault opened up a Fan Mission review site called southquarter.com (designed by Redface) that allows registered users to post their own reviews.
The site has already gained a number of active contributors along with Renault himself, and there are already over 30 reviews.
If you've been looking for an FM to play recently and you weren't sure which one to try, this is a good place to find out what you might enjoy.





The Original Dark Project Website - 7:49:34 PM - Dan
Today I am pleased to present something that is not simply just a piece of nostalgia, but an important record of a development process and the people who were involved in it. With the help of a hardworking contributor, the original website for The Dark Project is now back online. This was painstakingly pieced back together as best as possible from old saved files and remnants stored on internet archives, to create something as close to the original website as possible. Without further banter, I give you…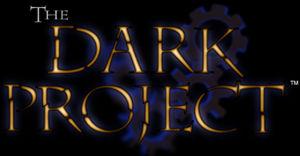 And a huge thanks to Gail for making this happen! Don't forget to check out the development diary! And come discuss it with us!






Update on CoSaS progress - 4:19:03 AM - scumble
Yametha has posted an update on how things are progressing with Mission X - the second mission in the CoSaS campaign:
In the past few years, CoSaS has dragged on and on (and on) with very little sign of an end. Approximately six months ago, Digi sent an e-mail to a voice actor about some lines that needed recording. The voice actor in question responded that whilst he would do it, he doesn't like recording lines that never see the light of day.
This came as a surprise to many of us, as none of us had any doubt that Mission X (MX) would be released. However, it did act as a wakeup call (to quote said voice actor). Outside our team, there was doubt that MX would be finished. As Robert Burns once said, "O wad some Power the giftie gie us to see oursels as ithers see us!"
We realised that things were going to have to be done differently; we could no longer just take it as it came. We started prioritising problems, and came up with what seemed to be a realistic release date… the end of this year.
In January, we released a selection of sights sounds and story from MX. Now, we're halfway through the year, and though we have no new things to show, we do have new things to tell. Without further ado, here is what we're all doing (in alphabetical order).



Travel to:
Go Back
/
T-tc.com (home)