2021
---
April, 2021
2020
---
December, 2020
2019
---
December, 2019
2018
---
December, 2018
2017
---
December, 2017
2016
---
December, 2016
2015
---
December, 2015
2014
---
December, 2014
2013
---
December, 2013
2012
---
December, 2012
2011
---
December, 2011
2010
---
December, 2010
2009
---
December, 2009
2008
---
December, 2008
2007
---
December, 2007
2006
---
December, 2006
2005
---
December, 2005
2004
---
December, 2004
2003
---
December, 2003
2002
---
December, 2002
2001
---
December, 2001
2000
---
December, 2000
1999
---
December, 1999



Pre-News Database

---
September
1st - 14th / 19th - 25th


---
August
1st - 15th / 21st - 30th


---
July
1st - 14th / 21st - 31st


---
June
1st - 15th / 16th - 27th


---
May
1st - 15th / 16th - 30th


---
April
1st - 15th / 16th - 28th


---
March
1st - 15th / 16th - 31st


---
February
3rd - 11th / 12th - 28th



Travel to: Go Back / T-tc.com (home)


FM Abysses updated to v2 - 10:51:50 AM - Jenesis
Christine Schneider's 'Abysses' has been updated to fix a problem with a scroll not displaying properly. Thanks, Christine.




Christine Schneider, assisted with the plot by fibanocci, has finished 'Abysses', the sequel to 'Coterie of Smokers'.





By: Christine Schneider

Plot Description: This mission is the sequel to 'Coterie of Smokers' and thus Part 2 of the 'Lady Lotti Saga'.

After visiting Lord J. Garrett is standing behind J.'s estate in the wilderness and needs to find a way to Dayport.

Additional Comments: English and German supported.

Many thanks, Christine :)






The Cradle Blueprints - 2:33:29 AM - Dave
Possible spoilers ahead if you haven't played Thief 3. You have been warned!!
Now that that is over with... We all know how scary and cool The Cradle mission of Deadly Shadows was, right? Well we have a treat for you.
Jordan Thomas, the designer of that level and lead designer on Thief 3 has sent us two images of The Cradle map which he describes as a "'blueprint' that evolved over time into the shipping map.""
Take a look, and don't forget to click the thumbnails for a larger version!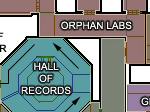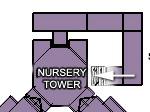 This is excellent, thanks Jordan!






A New FM and a Re-release - 9:56:18 PM - Jenesis
One new and one old FM today. Tomi Väisänen has produced a new FM called Profane Ascension, available in Scary and Deadly difficulty modes.

Also, Gaëtane, over a year since the original, has re-released Emilie Victor, updated with some extra content.

 ThiefMissons Lootlist




By: Tomi Väisänen

Plot Description: One day you receive a letter from your old friend Lacatar, who you worked for a long time ago. He's a Grand Master of the Academy of Elemental Sorcerers so he is a rich man... In the letter he speaks about a terrible accident that has happened in the Academy. For some reason undead forces have taken over the place - there are not many guards left after many days of battle. Lacatar needs your help and you're not going to leave your old friend into a trouble. So you get your gear and prepare yourself for the journey...

Additional Comments:
-READ THE LETTER FROM LACATAR IN THE BEGINNING!! (it's in your inventory)
-You have a HOLY SWORD that is capable of killing the undead.
(more)






By: Gaëtane

Plot Description: This story commences shortly after Garrett's victory over L'Arsène. Following his jubilant triumph over this challenging brigand, which left him with a well filled purse, Garrett has, more or less, given himself up to the pleasures of the senses ... and especially that of precious wines. Without a doubt this city pleases him to no end ... once it has been wiped clean of all vermin, that is. The King of Thieves would then be able to reign unfettered, without any mishaps or other torments except those that could be inflicted on him by the guard-dogs belonging to the local lord, Sir DeLoret...(more)

Additional Comments: English and French language options.

Many thanks to the both of you!




Lobster and Moghedian have collaborated on this FM, and have delved into Thief Gold, and even System Shock 2, for conversations and models, as well as various fan sources.





By: Lobster and Moghedian

Plot Description: Welcome to the small town of Firefly ! You are Joe, a small time thief. Currently you are visiting your cousin Jack in the cozy little town of Firefly. It is a lovely evening, and you are resting in the Lazy Burrick Lodge, wondering where you dropped your lucky blackjack, and waiting for your cousin to show up...

Additional Comments: This mission does require Gaylesaver's scripts. If the fellow in the opening screen does not hand you a paper... then you don't have the scripts.
Known Bug : The pathfinding is sometimes quirky around the pond and on the stairs in the jail area. Pathfind done and all that, but they still get lost. Then again, there are a lot of wine bottles laying around ;)

Thanks for your combined effort, guys!






More TDS Reviews - 2:58:01 PM - Dave
Tom Jubert sends word that he has just completed his in-depth review of the PC version of Thief: Deadly Shadows over at Video Games Life
Meanwhile Game Banshee have their review up too. Enjoy!





Review Roundup - 1:20:01 PM - Dave
Teal Smith sends word of a couple of new Thief Deadly Shadows reviews at Gaming Illustrated and Game Zone
Ron Burke, Director of Console Gold, dropped us a line to say that they have their review up too!
Meanwhile Jim Volker brings word of a TDS review for the Xbox at SciFi.com
Cheers guys!





FM: Moth To A Flame - 7:59:14 PM - Jenesis
madwolf (Kevan Swain) has submitted a new FM, in which Garrett is being framed for a bank robbery which, remarkably, he didn't commit.





By: madwolf (Kevan Swain)

Plot Description: I recently came back from a short spell in the north where I'd gone until things calmed down in the City. I may as well not have bothered. Things are getting worse. (more)


Many thanks, madwolf :)




Travel to:
Go Back
/
T-tc.com (home)